Qualcomm embeds deeper into the 5G Open RAN ecosystem with Rel. 16 small cell platform and accelerator card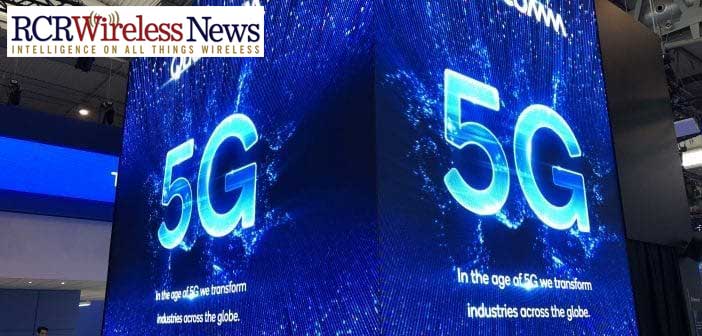 The floodgate of

Mobile World Congress 2021

announcements has opened! 5G Open RAN will undoubtedly be the biggest theme among them. On the first day of the event, the 5G behemoth Qualcomm announced the world's first 3GPP Rel. 16

Small Cell platform FSM200xx

as well as a new

5G Distributed Unit (DU) X100 Accelerator Card

. Both are set to give the ecosystem a big boost and accelerate the move toward 5G virtual / Open RAN while positioning Qualcomm as a strong infrastructure player.
Rel. 16 Small cells increase capacity and kickstart Industry 4.0
FSM 200xx improves upon its predecessor—the first-gen FSM 100xx—in many ways to further enhance its use in high traffic areas such as airports, shopping malls, venues, enterprise and educational campuses, and many others. Its timing could not be more perfect, as operators, after initial launches, are looking to substantially expand their 5G footprint. FSM200xx's wider bandwidth support (up to 200 MHz) is extremely useful for catering to the burgeoning traffic that the rapidly growing 5G device penetration will bring, and its ability to support almost all commercial mmWave bands makes this a global solution. Its smaller form factor and high power efficiency make deployments easy and flexible, be it indoors or outdoors.
While FSM200xx can make a big difference immediately after deployment, I am more psyched about its potential to kick start Industry 4.0—the famed next industrial revolution. 5G's journey on Industry 4.0 track gets a big boost from 3GPP Rel. 16. This release firmly establishes 5G's path for industry verticals, expanding its reach far beyond smartphones. 5G will play a critical role in making future factories untethered, modular, and highly flexible, a key component of the Industry 4.0 vision.
When you think of assembly lines or industrial campuses, small cells will be the mainstay for building industrial 5G networks. These could be indoor small cells covering factory floors connecting a plethora of robots, machines, and control infrastructure. Or could also be outdoor small cells covering the entire factory campus. So, it makes perfect sense to commercialize the pioneering Rel. 16 features first on a small cell platform. For example, features such as Time Sensitive Networking (TSN), and enhanced Ultra Reliable Low Latency Communication (eURLLC) that enable replacement of wired industrial ethernet with wireless, are the first major step toward making factories modular and flexible.
That is exactly what Qualcomm's FSM200x does. Apart from supporting these key features, It has enough processing capability and flexibility to support a wide range of features that may be required in future factories. This is important because the industrial transformation is still in its infancy, and many of the requirements are not yet fully understood. A capable and flexible platform offers futureproofing and enables a robust evolution path.
The bottom line is, the feature-rich, high-capacity FSM200x small cell platform is ideal to support the coverage, capacity, or future needs of any deployment—be it connecting hundreds of machines with thousands of sensors in factories, or thousands of people and devices in high-traffic hotspots.
5G DU X100 Accelerator Card simplifies and accelerates virtual/Open RAN deployments
Distributed Unit (DU) is one of the key parts of any virtual/Open RAN system, as it manages latency-sensitive functions such as demodulation, beamforming, channel coding, etc.
Side note: If you would like to know more about virtual / Open RAN architecture check out this article.
The biggest reason why virtualization of RAN did not happen till now, while virtual core networks have been mainstream for some time, is these latency-sensitive functions. General-purpose processors are highly inefficient for such workloads. The industry has come to realize that a dedicated hardware accelerator is the only feasible solution. These accelerators could be FPGAs (Field Programmable Gate Arrays), ASICs (Application Specific ICs), GPUs, or a combination thereof. They can be implemented either in "look-aside" or "inline" modes. In the look-aside mode, accelerators interact only with the main processor, and this mode is suited for offloading only some select functions, such as Forward Error Correction (FEC). There are already a few FPGA-based look-aside accelerators in the market.
In the inline mode, accelerators directly interact with the main processor as well as the radio, and hence this mode is perfect for offloading an entire data pipeline. As 5G virtual /Open RAN 5G networks get denser, carrying large amounts of traffic, and when advanced features such as carrier aggregation, Massive MIMO are supported, inline accelerators become a necessity.
Qualcomm's 5G DX 100 card is an inline accelerator that can offload almost entirely the latency-sensitive data pipeline, often referred to as "High-L1 processing." It is built on Qualcomm's previously announced DU platform. That means the new card comes with all of Qualcomm's famed and proven 5G expertise built-in.
The card comes in an industry-standard PCIe form-factor and interface, which means it can work with any server platform. This is a major advantage, as the industry is still evolving, and being open gives operators and OEMs more choice in selecting the right server platform for their needs.
Suffice to say that Qualcomm 5G DX100 Accelerator Cars is a powerful, all-in solution that solves the complexity of DU functionality, and significantly accelerates virtualized and Open RAN infrastructure development.
In closing
Defying the scenic view of naysayers that vRAN and Open RAN are just hype, there has been tremendous traction and real progress on the ground. These architectures have become a de-facto option for greenfield networks and are fast becoming a mainstream option for brown-field operators. These two new Qualcomm offerings simplify the complexity, accelerate the transition, and bring the Industry 4.0 vision that much closer.
For more articles like this, and for an up-to-date analysis of the latest mobile and tech industry news, sign-up for our monthly newsletter at TantraAnalyst.com/Newsletter, and listen to our Tantra's Mantra podcast.